The rate of new releases, revolutionary formulations, and downright gimmicky products has my head spinning.  Consumers no longer have the luxury of enjoying their products before something new is unleashed promising more impressive results.  These clever marketing tactics have not steered me away from what I know, in my heart to be the best liquid lipstick for my needs. Chanel Rouge Allure Ink 156 Lost, 184 Dark Purple and 176 Warm Beige ($37 USD/ 6ml) are the newest members to join the Chanel Rouge Allure Ink family.  The sophisticated, comfortable formulation has never let me down. As Jerry Maguire would emphatically state, these new colors "complete me."  I hope you enjoy.
Chanel 156 Lost is a color that was missing from the original line.  The warm peachy beige makes for the perfect nude lip color for light to medium skin tones.  In comparison, 140 Amoureux was more pink and required a warm lipliner to make it suitable for my coloring.  However, Amoureux has served me well, in fact I finished one tube (when was the last time anyone could claim they finished a lipstick?), but Lost seems to adjust organically to my coloring without any alteration.
Bear in mind, due to this light color selection layering is required to reach the same potency visible in the tube.  Two to three coats gives me a very wearable true flesh/peachy nude lip, sans the strong milky pasty undertone prevalent in many "nude" colors.
The smooth silicone based formula does require dry time between each coat.  Failing to wait a minute between each coat, will ultimately result in layers slipping around and diluted opacity.  However, when all is said and done, a velvety matte finish develops after five minutes or so and completely dries down in twenty minutes, lasting for a solid five-six hours (without eating) with even fading thereafter.
As with lighter shades in general, Lost can be worn alone, paired with a lipliner to change the tone of the color, or added to darker lipsticks to lessen the intensity of the shade.  If my mood requires a shinier finish, Giorgio Armani Ecstasy Lacquer 205 works well with Lost.  Armani's gel-like texture melds well with Chanel's formula for a long-lasting glossy lip.
Should you require the ultimate velvet matte finish and texture, try pairing 156 Lost with YSL Kiss and Blush 08 Pink Hedoniste (reviewed here).  There is something about the combination of these two formulas that makes lips look pillowy plump and smooth.
Chanel 184 Dark Purple was honestly not on my radar.  However, my husband being the kind and patient man that he is, decided to join me at the counter and automatically picked out this deep full body bordeaux/purple color.  At first I thought the color seemed too drastic, but after application I was hooked.  Just like Lost, Dark Purple starts out sheer, but easily builds to a deep 1920's lip color, and can even go as far as teetering on a goth lip.  Granted, Chanel is not known to come out with such powerful shades, but I absolutely applaud creative director, Lucia Pica for bringing us this bold versatile color.
What I find most impressive about 184 Dark Purple is the streak-free application.  Despite the intensity of the color, the pigment does spread out quite evenly on the lips.  Although sheer on initial application, the color is still quite evident and a supplemental layer provides completely uniformed and opaque coverage.
The comfortable wear time (have I mentioned this enough) is my favorite feature of this formula.  I hardly ever feel the need to apply a gloss with any of the colors in this line.  Although I must admit, Dark Purple looks particularly stunning when paired with Giorgio Armani Ecstasy Lacquer in 200.  If you are looking for a drop dead, dark, sexy, shiny lip combo look no further than this duo–trust me they are amazing together–you're welcome.  🙂
To my eye, Chanel 176 Warm Beige does not resemble any beige color I have come to know of over the years.  The color is certainly warm, however a more realistic description would classify this hue as a deep terracotta with a slight mauve undertone.
This is certainly one of those colors that will look different on everyone.  Depending on skin color and lip pigmentation one can either encounter the prominent brown notes or the more mauve undertone.  Even lighting seems to effect the overall color, in artificial indoor lighting the color can lean warm brown and in natural light the mauve tones seem to dominate.  Regardless, I adore Warm Beige it has proven to be the perfect everyday color without looking too overdone.  This is the type of shade that works well with any look regardless if you are wearing a t-shirt and jeans or going for a glamorous evening look.
I love to pair this shade with Colourpop BFF2 or Bound (reviewed here) liner for a matte lip look.  If my mood requires a glossier finish, I love topping this combo with Giorgio Armani Ecstasy Lacquer 501 (review is coming soon).  176 Warm Beige also plays very nicely with 184 Dark Purple, it seems the warmth of this color compliments and softens the prominent purple presence in 184.  The resulting color is a very striking deep mauve brown (see photo below).  When paired with 156 Lost, the resulting hue strongly resembles MAC Velvet Teddy.
**NOTE: All lip colors are freshly applied in the presence of a bright light, hence the shiny finish…rest assured these do settle to a complete matte finish within five minutes.**
My personal Chanel Rouge Allure Ink collection to date.  The smooth formula easily incorporates with other shades in the line to create a custom color.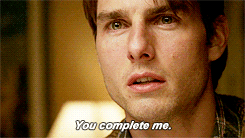 **Chanel Rouge Allure Inks are made in France, come in twenty shades (some exclusive to Chanel.com) and select shades are available for purchase at fine department store such as Sakes Fifth Avenue (here).
THE VERDICT:  If Makeup Could Talk what would it say?
Makeup would tell you the Chanel Rouge Allure Ink formula is spectacular.  If you are in the market for a liquid lipstick that is not drying then this is the formula for you.  These inks are smooth, have a velvety matte finish, feel comfortable, look elegant, are long-lasting, buildable coverage, and can be easily reapplied or removed.  What more can you ask for?  I know…more colors  🙂  Perhaps 174 Melancholia and 182 Cool Purple?
Until next time, be well, stay safe and be happy.
-Maria
*IfMakeupCouldTalk.com is not affiliated with any brands mentioned, all products were purchased by me. *This post contains affiliate store links. *Click on the highlighted words for a direct link to each product. *Compensation is not given for any reviews. *All opinions are my own and based on my experiences. *All photos are property of IfMakeupCouldtTalk.com unless otherwise noted. *IfMakeupCouldTalk.com photos and/or written content cannot be used for any other social media and/or publications.*  Jerry McGuire image courtesy of Gifer.com